Miley Cyrus' Homeless VMAs Date Turns Himself In To Police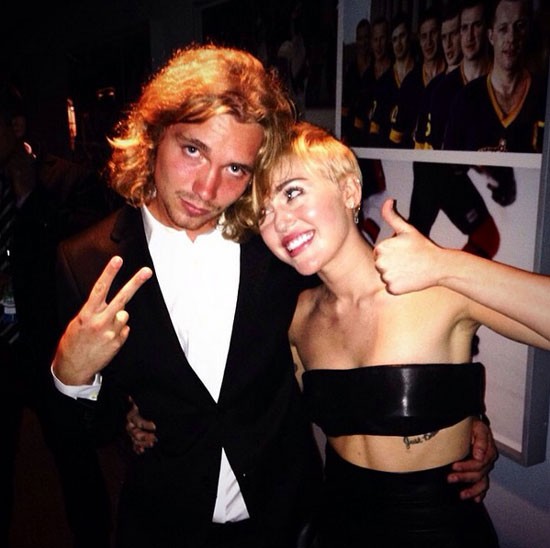 The homeless man who Miley Cyrus brought to the MTV Video Music Awards has turned himself into police after violating his probation.
On Sunday, Jess Helt accepted the pop star's award for "Video of the Year" in order to raise awareness about homeless youths.
It was later revealed that Helt was wanted on a warrant for violating probation stemming from a 2010 burglary. Helt also did not keep his probation officer up to date about his whereabouts, failed to take a drug test, broke curfew, and did not complete community service requirements.
Helt turned himself in to poice on Thursday and was released on $2,500 bail. His mother has confirmed that Cyrus offered to pay all legal costs associated with the incident.
His friend Trevor Neilson told the Associated Press: "Jesse Helt turned himself in.. to Polk County authorities to address his outstanding legal issues... Miley Cyrus will be assisting him with this process, and they both are committed to working to help the other 1.6 million youth who experience homelessness in America each year."