Miley Cyrus Heartbroken After Dog's Death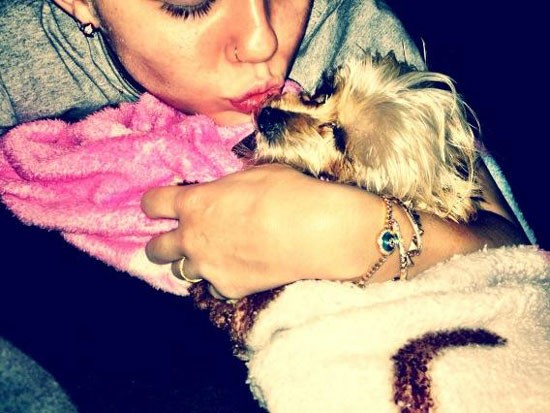 One of Miley Cyrus' pet pooches has passed away. The singer/actress revealed on Twitter on Tuesday that she was depressed after her two-year-old dog Lila, a cross between a Maltese and a Yorkshire Terrier, died.
She tweeted, "Can't think of one good reason to get out of bed today.... For everyone asking... I have never been so hurt in my life. My heart has never been so broken..... Lila my sweet baby girl has passed away."
 
Cyrus has five other dogs - Ziggy, Floyd, Happy, Mary Jane and Penny Lane. But she still has a big void in her heart.
 
She added, "(I'm) broken. Gonna go MIA (missing in action) for a bit. Need some healing time. Thank you to everyone who has sent love my way. I need it."
Cyrus reportedly crafted a pre-nuptial agreement with her fiance Liam Hemsworth that ensures she gets to keep her dogs if their marriage ends in divorce. The couple got engaged in June.