Miley Cyrus Has Little Sister Noah Keep An Eye On Her Private Parts While Onstage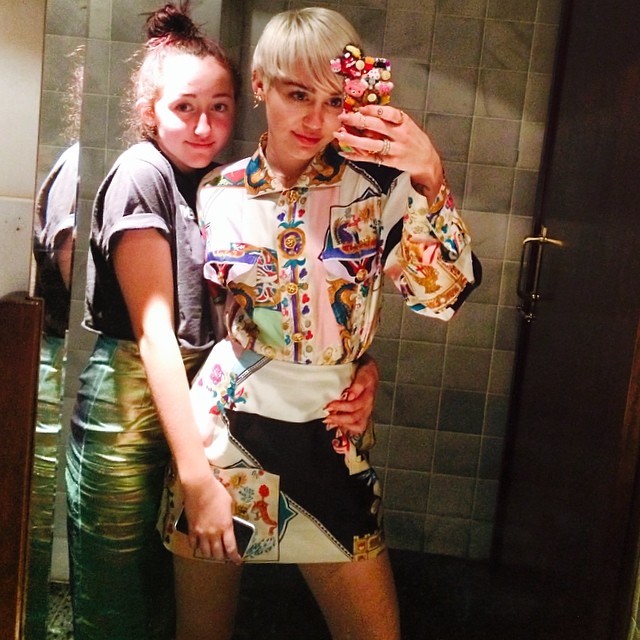 Miley Cyrus sat down with Australian radio host Sophie Monk of 2DayFM Sydney on Monday to discuss her touring schedule and how she's recruited little sister Noah to do a very personal job for her on tour.

The "Wrecking Ball" singer met up with Monk in Antwerp, Belgium, where she said she'd love to stay on the road permanently, but her two dogs back home have kept her grounded.

"The only reason I really want to go home is because I miss my dogs so much," Miley says.

When asked why she doesn't just bring them along on the tour, Miley explained that her pooches would get quarantined by other countries if she brought them along on her tours abroad. She was able, however, to bring them along on her U.S. leg of the tour.

Miley also discussed her skimpy stage outfits and how she avoids any unwanted wardrobe malfunctions.

"You just gotta hope to God that this... unitard covers everything that it has to cover," the singer explains.

"But my sister is kind of... she's the p***y police. She makes sure that, you know, everything is staying intact."

Check out some of Miley's interview below (includes adult language)...


Slideshow is NSFW: