Miley Cyrus Has Grandmother's Face Tattooed On Her Arm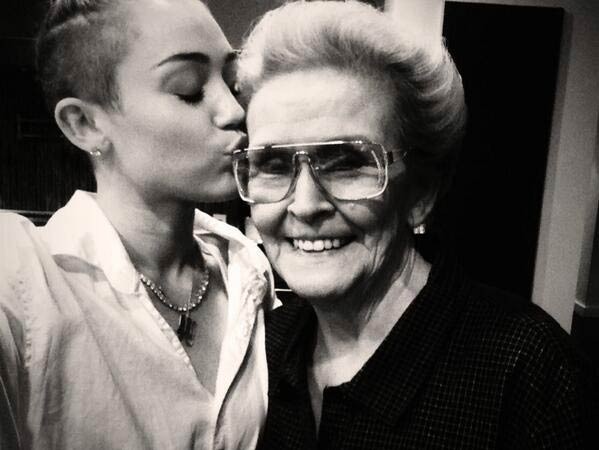 Miley Cyrus has another new tattoo: an image of her grandmother on her forearm done by none other than Kat Von D.

The singer and celebrity tattoo artist both shared images of the new inking of Loretta Finley on their Instagram pages Tuesday. Finley isn't just Miley's "Mammie", she's also the manager of Miley's official fan club.

"because i am her favorite & she is mine," Miley wrote.

Von D did the artwork from just a photograph of Finley, writing "Love, love, loved tattooing you last night... Grandmas rule."

Miley apparently had the artwork done to celebrate her grandmother's birthday. She shared a photo of the two of them, writing, "Still just as beautiful... happy birthday Mammie."