Miley Cyrus Has A Wardrobe Malfunction, Flashes Underboob In New Photos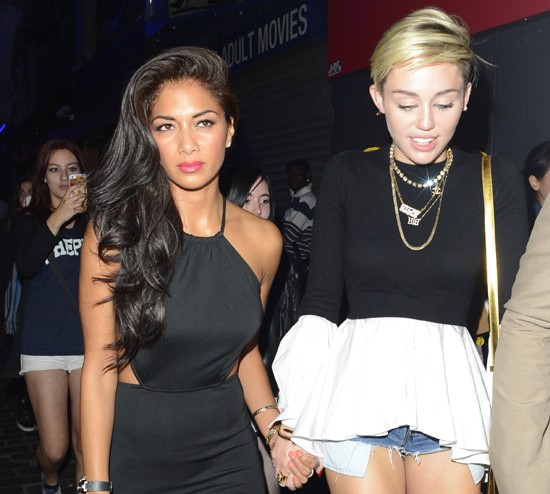 Miley Cyrus is showing a lot of skin these days - both intentional and not. First, the singer had a little wardrobe malfunction while hanging out with Nicole Scherzinger in London over the weekend.

The pop star wore extremely short shorts and flashed a bit of flesh to fans and photographers after leaving a club at 4:30 a.m.  She is currently in the U.K. promoting her new single "We Can't Stop."
Perhaps she's trying to compete with Lady Gaga, who is posing naked for V magazine?
Cyrus also likes to post provocative images of herself online. The singer/actress recently posted a revealing image of herself on Twitter in which she's grabbing her crotch and wearing a crop top that shows a little underboob.  She captioned it: "Ain't worrrrrriieddd bout nothin but my my #bizzzznassss."
So whether she means to do it or not, Cyrus is certainly making heads turn with her fashion sense.
See more photos of Miley in her denim cut-offs...