Miley Cyrus Goes Topless Again In Latest Racy Instagram Shot (See Her Raciest Photos!)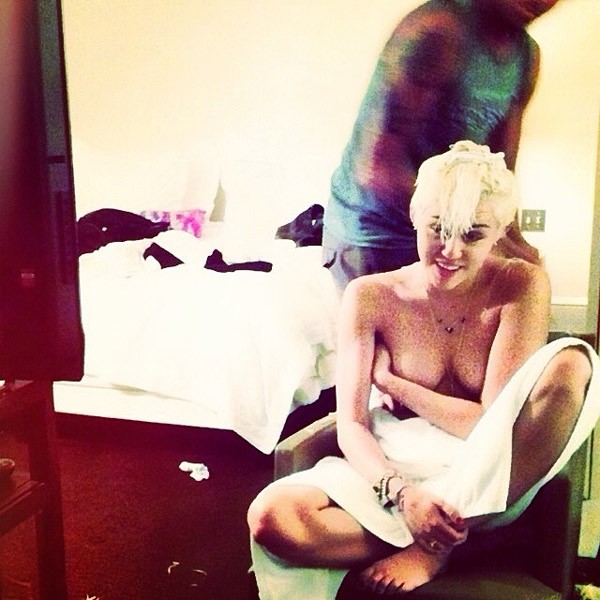 Miley Cyrus is at it again. The 21-year-old pop star posted another pair of photos -- one of them topless -- to her instagram page in the wee hours of Friday morning, tagging the first with twitter's #TBT ("Throwback Thursday") hashtag despite it going up two hours into Friday.

The second, which shows the singer sitting topless with just a towel around her waist, she tagged #FBF, which we assume means 'Flashback Friday.'

Miley recently told ELLE magazine that she went through a bout of depression when she was in high school (so long ago) and her dad, Billy Ray, had to break down her bedroom door.

"I went through a time where I was really depressed," she explained. "Like, I locked myself in my room and my dad had to break my door down.

"It was a lot to do with... I had really bad skin and I felt really bullied because of that. But I never was depressed because of the way someone else made me feel. I just was depressed."

Miley, who spent the last year or so trying to separate herself from the wholesome image that working on Disney's "Hannah Montana" series gave her, also acknowledged her time there, saying that she's thankful for all the training she received working for the company, something she may not have said had her pop career not taken off like it did.

"I'm really thankful for starting on Disney. I had the most intense training," she explains. "There's times where I wish I could have just started as a new artist, but the world has kind of allowed me to do that."