Miley Cyrus Goes Nude On Leaked Cover Of W Magazine's March Issue (See It!)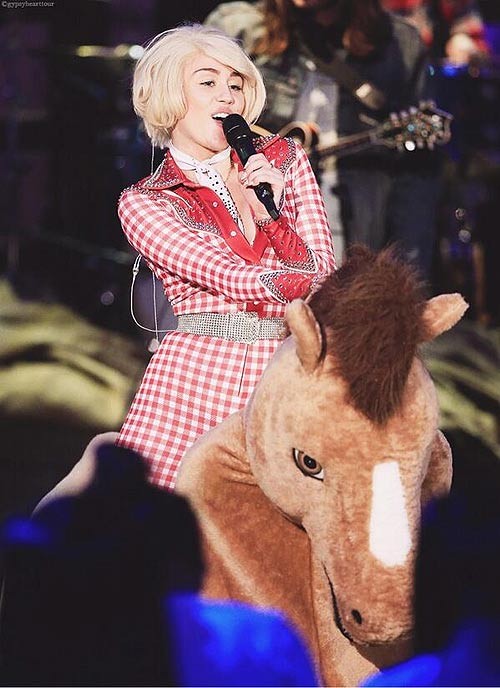 Miley Cyrus has gone "bare" for the March issue of W magazine.

The cover of the forthcoming issue leaked online Thursday and reveals the 21-year-old singer reclining nude on a bed with just a pillow to cover her private parts from view. Miley also sport a new longer hairdo and her eyebrows appear to be bleached into non-existence.

Mia Farrow's son Ronan, who has his own talk show debuting on MSNBC in February, penned the article about Miley, titled, "No Apologies: Miley Cyrus Laid Bare," but snippets from the article have yet to be released, so we can only imagine what the title means.

The issue isn't the first time she's stripped down for a magazine cover, she posed topless for the October issue of Rolling Stone magazine.
And speaking of stripped down, earlier this week, Miley starred in her own episode of "MTV Unplugged," which featured a barnyard/hoedown theme and a guest appearance by Madonna.
The 21-year-old singer performed several of her hits, did plenty of twerking and tongue-wagging and even rode a stuffed horse (above). Scroll down to check out her performance of "Don't Tell Me/We Can't Stop" with Madonna...
Miley Cyrus for W Magazine pic.twitter.com/f3DOmhG9jL

— Miley Updates (@ExtraMileyCyrus) January 30, 2014