Miley Cyrus Gets Naked In Another Music Video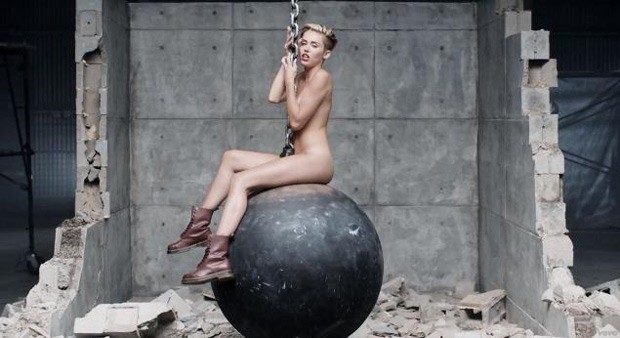 Miley Cyrus is showing off her naked body once again, this time in the video for rapper Future's single "Real and True".

Cyrus, who famously stripped off to ride the title object in her "Wrecking Ball" video, plays a space alien in the video, and appears naked and covered head-to-toe in body paint.

One image fromthe video shoot, released on Wednesday, shows Miley lying nude on an exam table, covered in glittery silver paint while Future observes her through a glass wall (see it at Us Magazine).

The video is set to be released this Friday, while Future's sophomore album, "Honest", has been pushed back from its original November 26 release date. No new date has been announced.

The rapper and the pop singer are no strangers, Future features on Miley's single "My Darlin", off her new album "Bangerz".

"I worked with Miley Cyrus when we were working on her project, for her album," he recently told MTV. "I was doing some records in Vegas and [British producer] Mr. Hudson sent a hook back he did on a Mike Will track. He played it for Miley and she wanted to be a part of it, so I'm putting the record on my album also."