Miley Cyrus Gets Her Pants Scared Off By Halloween Ghost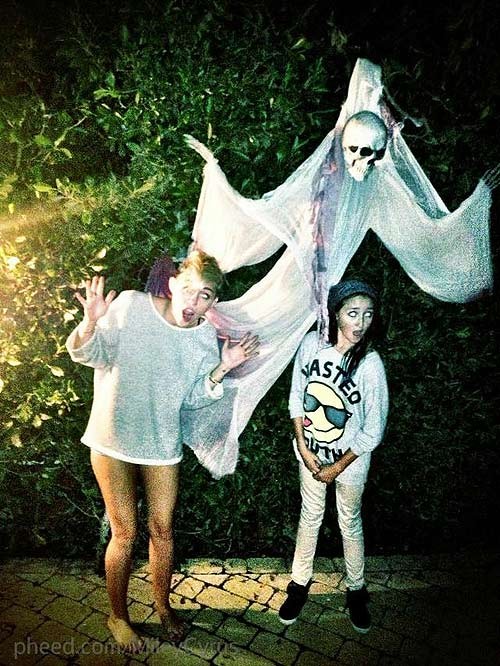 Miley Cyrus got a good scare on Tuesday when she and a friend were confronted by a spooky Halloween spirit.

The Hannah Montana star appears to be wearing no pants with her baggy sweatshirt in the picture, which she posted to new social media website pheed.com. The site basically does the same thing as twitter, but site designers decided to "spice it up" by giving users the ability to add voice notes, audio clips and live broadcasting capabilities.

Speaking of scary, Miley had a real scare recently when a man wielding a pair of scissors was caught on her property by police, telling them that the star is his wife. He was recently sentenced to 18 months in jail and handed a restraining order that forbids him to get within 500 yards of the star or her home.

Miley also posted an image to her pheed "channel" that she took backstage while guest-starring on Chelsea Handler's talk show, Chelsea Lately. The star was shot planting a kiss on Handler's sidekick Chuy's face.

"[G]ivin Chuyyyyy some love! How could I resist!!!!" she writes.