Miley Cyrus Gave Justin Bieber Advice About Life In The Spotlight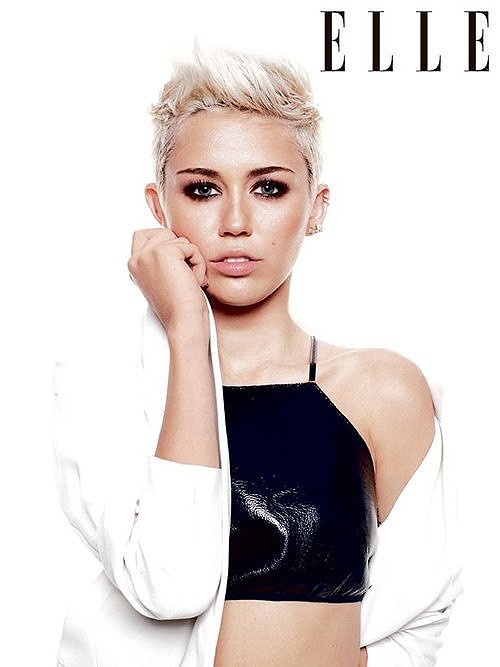 Justin Bieber was schooled about fame from Miley Cyrus during the premiere of his 3D film a couple of years ago. When the pop star released his documentary "Never Say Never" in 2011, the former "Hannah Montana" star pulled him aside to give him some tips about life in the spotlight.
She told Elle magazine: "I noticed he was taking all these photos of people and doing a lot of s**t, and I just grabbed him and said, 'Just take a snapshot in your brain of this moment so you don't forget.'"
Cyrus was speaking from the heart after forgetting what happend when her film "Hannah Montana: The Movie" premiered in 2009.
She explained: ''I don't remember my Hannah Montana movie premiere and my 3D movie trumped everyone's at the box office. I don't remember being there. All I remember from that night is that I stopped and got a strawberry milkshake beforehand. That's all. It's crazy. You think you're in the present but you're not.''
Cyrus is all over the newsstands right now. In addition to her Elle cover, she is also prominently featured in V magazine. She talks about her relationship with Liam Hemsworth as well as her upcoming album.