Miley Cyrus Explains Engagement Ring Absence, Wants Reconciliation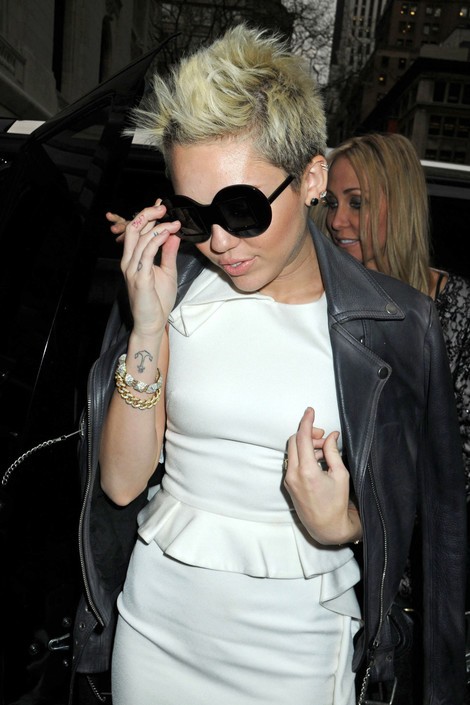 After Liam Hemsworth was accused of cheating and Miley Cyrus stepped out without her engagement ring, rumors started swirling that the young couple split up.
Cyrus, 20, has since come forward to address media speculation about her relationship, alluding that the piece of jewelry was being repaired and that's why she wasn't wearing it.
The singer/actress' friend Lindsey J. Lee Tweeted, "had to send off my engagement ring today to get fixed... one of the little diamonds fell out... I feel naked without it :( so sad!"

In response, Miley wrote: "ugh that's the worst! I just had a similar situation except when it happens to me then everyone says my wedding is off."
The actress is reportedly terrified that the actor will make their split permanent. A source told Radar Online they were always arguing about the company she kept and her actions with alcohol. Also, Hemsworth isn't too fond of her new look. But the final straw was when Cyrus heard he was cheating on her.
Meanwhile, Hemsworth has jetted to his native Australia and reportedly started moving into a bachelor pad. He also canceled an appearance in Tampa, Fla., next week.
A source told People: "She has no plans to see Liam but seems to be clinging to hope that they will get back together...Miley hasn't canceled the wedding."