Miley Cyrus Enjoys An Early Summer In Bikini Instagram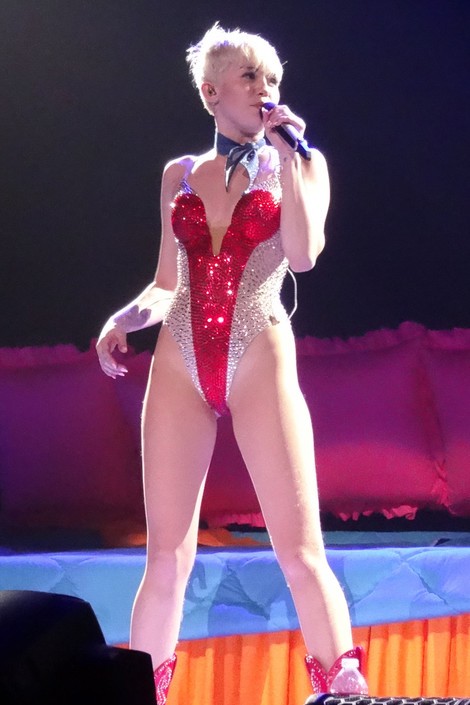 Miley Cyrus lived up to her overexposed fame when she shared a photo of herself enjoying the warm weather in Dallas, Texas.
The city was enjoying temperatures over 80 degrees yesterday, and Cyrus took advantage by slipping into a small black Chanel bikini. Of course, she had to share the look with her hundreds of thousands of fans.
Miley added a cartoon sun in the picture (it looks like it was taken at sunset) to drive the point home. She captioned the photo with, "Dallas hoes."
Cyrus recently placed fourth on a list of Most Overexposed Celebrities, behind the likes of Justin Bieber and Kim Kardashian.