Miley Cyrus Drops New Single, 'We Can't Stop' (Listen)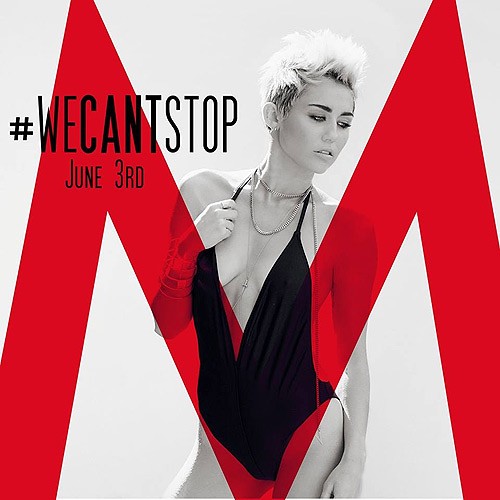 Miley Cyrus released new single "We Can't Stop" on Monday, the first track for her new label RCA Records. The single will be featured on her upcoming fourth as-yet-untitled studio album, due later this year.

The 20-year-old singer debuted the song on Los Angeles DJ Ryan Seacrest's radio show, telling the host that the new song "says where I'm at in my life right now."

Miley's new album, the follow-up to 2010's "Can't Be Tamed," features collaboratoins with Pharrell, Mike Will, Future and will.i.am.

"I'm really happy with my record because I feel like I have so many options for singles," she added. "My record is like a movie. It's a story of what I've been going through the past two years."

Where is Miley in her life right now?

Just last week new rumors that she and fiance Liam Hemsworth split, however a source told E! News last week that "it's been rocky" but the couple is still together.

Neither star has addressed the rumors publicly, although Miley did tweet a photo of herself in a wedding dress after the news broke.