Miley Cyrus Dresses Up As 'Stupppppiddddd Hoe' Nicki Minaj For Halloween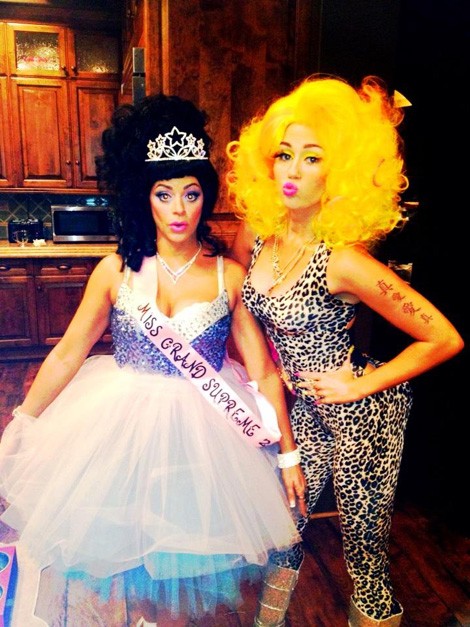 Miley Cyrus hid her short hair under a giant yellow wig on Tuesday night to dress up as Nicki Minaj. The pop star wore an animal-print jumpsuit with an enhanced derierre to portray the rap star.
The singer/actress hosted a costume party at her house before heading to another one at Beacher's Madhouse in Hollywood later that evening.
Cyrus tweeted, @NICKIMINAJ you a stupppppiddddd hoe #stupittttstupitttt http://t.co/48OrXuWM"
Cyrus' ex Nick Jonas recently confessed his new song "Wedding Bells" is all about her. The pop star became engaged to wed Australian actor Liam Hemsworth earlier this year.
Some of the lyrics include: No, I don't wanna love if it's not you/ I don't wanna hear the wedding bells prove/
That we can't try one last time/ But I don't wanna hear the wedding bells chime.