Miley Cyrus Dons Bikini, Enjoys Secluded Costa Rica River With Liam Hemsworth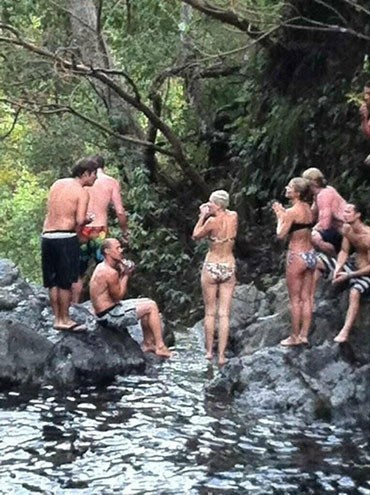 Miley Cyrus and fiance Liam Hemsworth dodged the cold weather last week to celebrate Liam's birthday in Costa Rica. A pair of fansites snapped photos of the two enjoying some time with friends at a secluded river.
Cyrus was spotted in a bikini in the middle of six friends by freshCyrus. They look a little cold, but at least they seem to be having fun. Another shot was taken by TeamMiley with the starlet and Liam enjoying the view.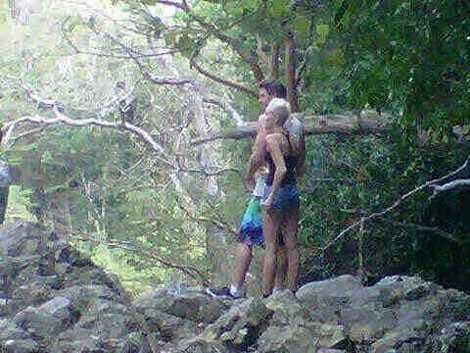 Among the guests with the soon-to-be wed pair were Liam's older brother Luke and his wife, along with their three children. 
The pop star recently tweeted to fans the importance of keeping healthy. She shared, "Taking care of your body is so important but so easily forgotten.