Miley Cyrus Denies Wedding Is Off But Steps Out Sans Engagement Ring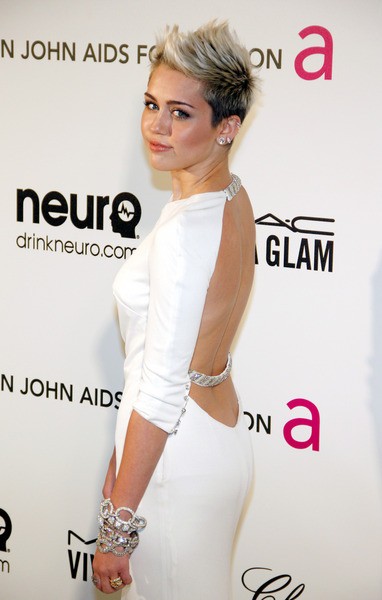 Rumors have been swirling that there's trouble in paradise for Miley Cyrus and Liam Hemsworth after he was spotted hanging out with January Jones.
On Wednesday she addressed rumors by posting on Twitter: "I am so sick of La (Los Angeles). And sick of the lies that come with it. I didn't call off my wedding."
She later added: "my new music is gonna shut everyone up" and "not discussing anything but my music from now on."
However, shortly afterwards she was photographed in Los Angeles without her engagement ring. TMZ posted photos of her pulling up her jacket to shield her face from photographers, clearly showing her left hand. Absent was the huge diamond Liam gave her last year.
In the March issue of Cosmopolitan, Miley referred to Liam as her "hubby." She commented: "I'll literally look at him and be like 'You are hot, dear God!' The other day, I turned on the pool heater and it was steaming, and he walked outside and took off his clothes and jumped in the pool. I was like, 'I'm gonna faint -- the hottest guy of my life is in a steaming pool. This looks like a Playgirl shoot.'"
She added that she wanted a small wedding "with the people who we'd take bullets for. I don't want to be looking at those photos and see people that I wish hadn't been there."