Miley Cyrus Denies That Her Recent Hospital Stay Was Because Of A Drug Overdose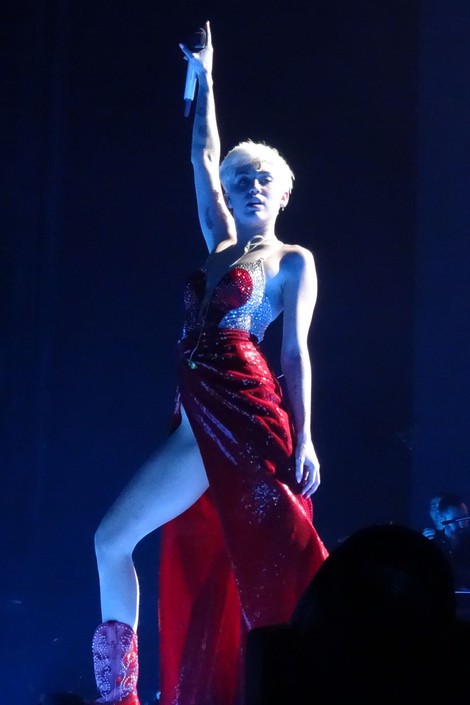 Miley Cyrus finally resumed her "Bangerz" world tour on Tuesday night in London after almost a month off thanks to an allergic reaction to some medication that kept her in the hospital for nearly two weeks.

The singer had an extreme reaction to antibiotics she was prescribed to battle a sinus infection early last month, forcing her to cancel a slew of shows and remain hospitalized under doctors' observation.

The 21-year-old singer addressed her illness during a press conference on Tuesday prior to her concert at London's O2 Arena, and dispelled rumors that the real reason she was hospitalized was because of a drug overdose.

"I didn't have a drug overdose," she said. "I took some sh**ty antibiotics that a doctor gave me for a sinus infection and I had a reaction."

Tabloid Life & Style Weekly reported that "a deadly binge [left] her unconscious for hours before being hospitalized" because of "months of over-the-top partying — including rampant pot smoking and a drug binge that ended in an overdose," according to website GossipCop.com.

Miley added that her hospital stay was "the most miserable two weeks" of her life.

"I'm the poster child for good health," she adds, "You have no idea how ready I am. There is nothing I would rather not do than lay in a bed for two weeks."