Miley Cyrus Defends Smoking Salvia as Justin Bieber in 'Saturday Night Live' Skit (Video)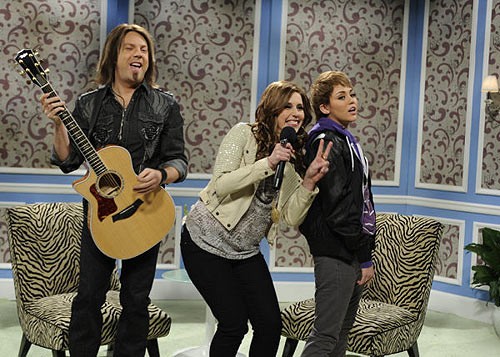 Miley Cyrus addressed some of the recent controversies surrounding her on this weekend's episode of Saturday Night Live, which she hosted for the first time.

In SNL star Vanessa Bayer's recurring skit, "The Miley Cyrus Show," the real Miley made a guest appearance as fellow pop star Justin Bieber. After Miley's Bieber replies to one of the host's questions about some image changes, such as his recent haircut, host Miley says, "So you're growing up - like me, doing Salvia! Did you know I smoked Salvia?"
The real Miley (as Bieber) then stared directly into the camera and said, "You know, well there's no reason why you wouldn't... because it's totally legal, yo!"
Touche Miley!

The Hannah Montana star also poked fun at Lindsay Lohan, Vanessa Hudgens and Fergie in various other sketches on the show.

Miley also used her opening monologue to "apologize" for the recent controversies, singing a number called, "I'm sorry that I'm not perfect."

Watch her opening monologue and "The Miley Cyrus Show" videos below, they're pretty cool!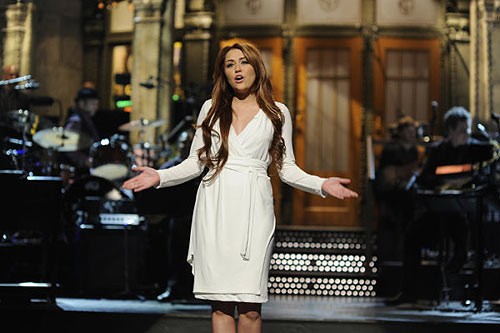 Click for more great Miley Cyrus pictures: