Miley Cyrus Defends Homeless VMAs Date Who Is Wanted On A Warrant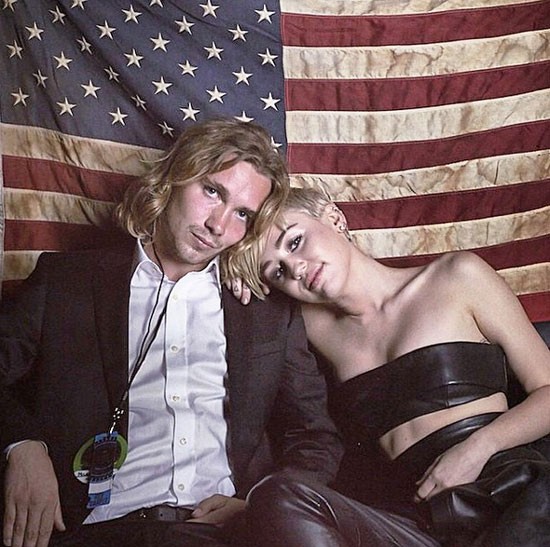 The homeless man Miley Cyrus took to the MTV Video Music Awards is wanted by police in connection with a probation violation, and the pop star has come his defense, telling fans that the larger issue of youth homelessness is more important than one man's troubles with the law.
On Sunday, Jesse Helt accompanied Cyrus to the red carpet event and accepted her award for "Video of the Year" for "Wrecking Ball." In his speech he talked about raising awarenes about displaced young people across the United States.
The pair met at Hollywood shelter My Friend's Place, and on Tuesday it was revealed that there is a warrant out for Helt's arrest relating to previous charges of criminal trespassing and criminal mischief, according to Eonline.com.
In addition, Helt has not kept his probation officer up to date about his whereabouts, according to court documents. He has also failed to take a drug test, broke curfew, and did not complete community service requirements.
In response to his legal troubles being made public, Cyrus tweeted: "People who are homeless have lived very hard lives. Jesse included. I hope that this can be the start of a national conversation about youth homelessness and how to end it. Does looking down upon the homeless help people excuse their inaction? The media never fails to disappoint. You've chosen to go after Jesse instead of covering the issue of youth homelessness. While they obsesses over one homeless mans legal issue let's help the other 1.6 million homeless youth."
While they obsesses over one homeless mans legal issue lets help the other 1.6 million homeless youth http://t.co/VE6P9yfAVX

— Miley Ray Cyrus (@MileyCyrus) August 26, 2014

 
Cyrus also shared a link to a fundraiser for My Friend's Place, in which fans who donate money to the cause can win a trip to Brazil for her concert in Rio de Janeiro on Sept. 28.