Miley Cyrus Cries During iHeartRadio Performance Of 'Wrecking Ball'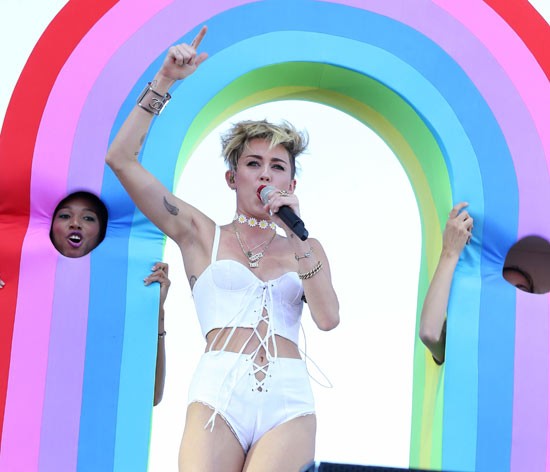 Miley Cyrus made her first public appearance since confirming her split from fiance Liam Hemsworth at the iHeartRadio Music Festival in Las Vegas.

The pop star cried during an emotional performance of her new song, "Wrecking Ball," in which tears streamed down her face.
Lyrics to the song include: Don't you ever say I just walked away/ I will always want you/ I can't live a lie, running for my life/ I will always want you.
The singer and actor split up after a four-year relationship.

But the set was anything but depressing. At one point, Cyrus put several small people on stage to "twerk" with her - a provocative dance move that got people's tongues wagging following the MTV Video Music Awards last month.
 
Justin Timberlake, Paul McCartney, Elton John and Katy Perry also performed at the festival.