Miley Cyrus Concert Special Probed By FCC Due To Sexual Overtones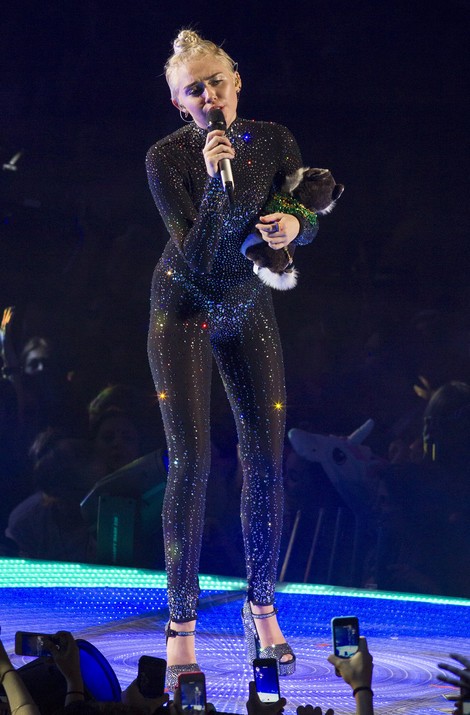 NBC could get in trouble for airing a risque Miley Cyrus concert special earlier this summer. The Federal Communications (FCC) is investigating "Miley Cyrus: Bangerz Tour" to determine if the network violated "sexual or excretory activity" standards, according to Fox News.
The special aired in July at 9 p.m. and featured the pop star grinding her backside against an Abraham Lincoln lookalike. She also hung out on stage on a giant bed with half-naked men and women. In addition, one of her back-up dancers was dressed up to look like a marijuana joint.
The documentary also showed a behind-the-scenes look at life with Cyrus' siblings and co-stars on the road and a dedication of her single "Adore You" to her late dog Floyd.
Several viewers complained about the special, with one labeling it "borderline pornographic" and another calling it inappropriate because Cyrus sang songs about sex.
NBC could face a six-figure fine and/or receive a condemnation letter.
Meanwhile, just 2 million viewers tuned in to the special, according to the Nielsen ratings. It ranked among the lowest rated shows of the evening.