Miley Cyrus Celebrates 20th Birthday In Little Black Dress, Gets Pig From PETA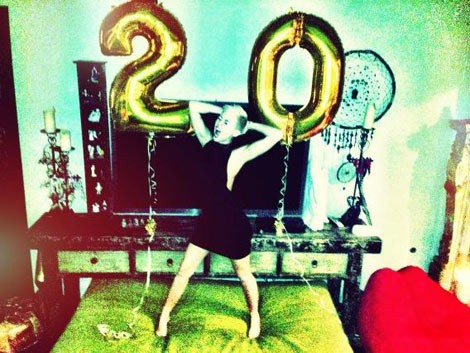 Miley Cyrus posted a photo of herself celebrating her 20th birthday over the weekend, as well as one of her favorite gifts - a pig from PETA.
Cyrus shared a shot of her in a little black dress in front of some birthday balloons in the shape of "20" on Saturday, a day after she began her second decade alive.
"Great night last night. Thanks to everyone who celebrated with me. & yes I did get a big booty hoe 4 my birfday," she tweeted with the photo.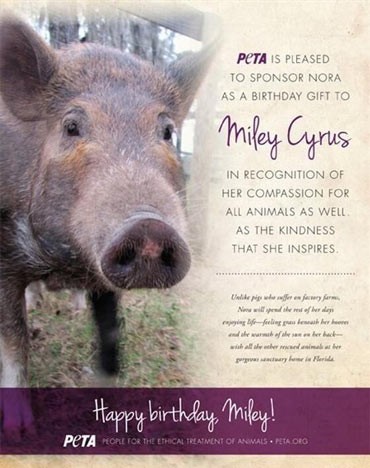 She also revealed that PETA sponsored a pig named Nora in Cyrus' name for her birthday, "In recognition of her compassion for animals as well as the kindness she inspires." Cryus responded, "oh my pigggggyyyyy! She is so cute I can hardly stand ittttttt!!!!"
Sounds like Miley had a good weekend.