Miley Cyrus Cancels Concert 30 Minutes Before Showtime Due To Flu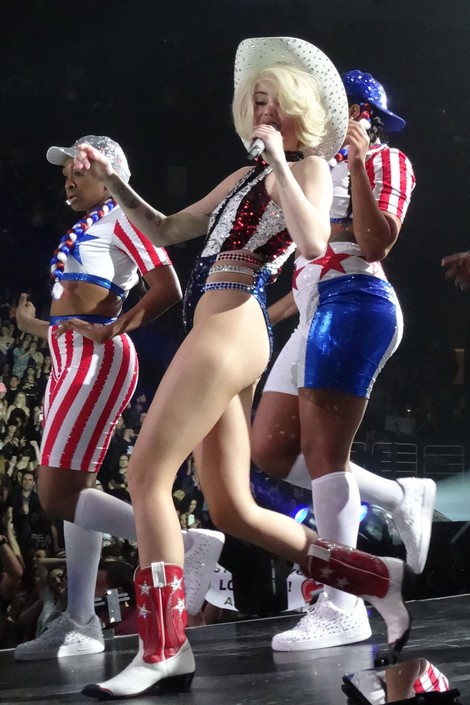 Miley Cyrus was forced to axe a concert in Charlotte, North Carolina, on Monday  night because she was ill.
The pop star was forced to scrap the show just 30 minutes before she was scheduled to perform because she was battling the flu. She tweeted on Monday: "excruciating pain."
The singer is scheduled to resume her "Bangerz" tour in Raleigh, South Carolina, on Tuesday.
Cyrus has made headlines recently for mourning the death of her dog Floyd. Her mother Tish tried to sooth her broken heart by getting her a new puppy, Moonie, on Friday. But the new arrival can't replace her beloved Floyd.
She tweeted on Sunday, "I was/still kinda am torn about Moonie bc (because) I would do anything 2 hold Floyd. But I can't Moonie is giving me so much love...

"Just don't know if it's to soon. I still have so much love to give my Floydy... But I just gotta take it one day at a time and take in all the love little Moonie is giving me."