Miley Cyrus Cancels Australian 'X Factor' Appearance Due To Laryngitis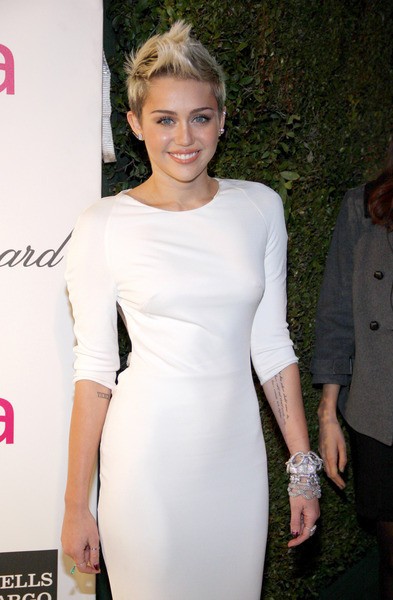 Miley Cyrus was forced to cancel a televised appearance on the Australian version of The X Factor after she came down with a horrible case of laryngitis.
Miley tweeted on Satruday, "Can't move my neck. Can't breathe. Can't barely speak... Sick in bed. Neck, belly, throat, head..... It all hurts."
A spokesperson for the show told the Sydney Daily Telegraph, "It was a shame Miley couldn't record with us but she did pick up the phone and help us find our new guest judge. We're thrilled with our new guest judge, they will be a great asset to the show." 
It appears that Miley's replacement is Kelly Osbourne. She posted in a since-deleted tweet, "Called U but no answer I hope you are sleeping & getting better dont worry I'm filling in for you today everything got sorted!"
Cyrus has been chatty online despite her sickness. Recently, she threatened her father with a public tweet telling her father Billy Ray, "tell the truth or ill tell it for you," with an attached photo of a woman who isn't Miley's mother Tish.