Miley Cyrus Brings Raunchy 'Bangerz' Tour To Southern California, Fires Back At Critics (See Pictures)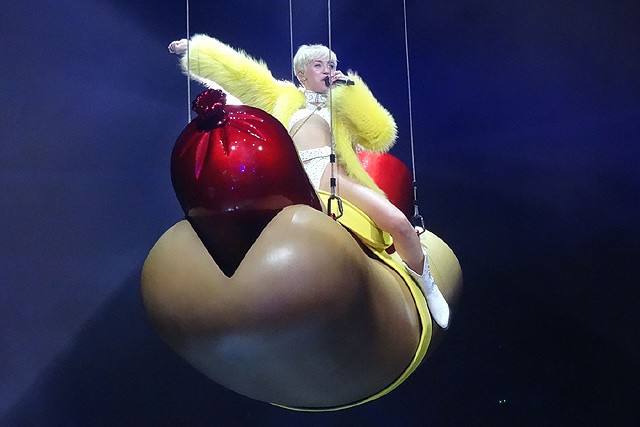 Miley Cyrus has fired back at the people criticizing her raunchy stage show on her "Bangerz" world tour, which began in Vancouver, Canada, last weekend.

The singer features numerous provocative visuals during her stage show along with several skimpy outfits and her management has received a flood of complaints from parents of kids seeing the show.

Miley defended herself with a photo on twitter that featured a shot of the black 'parental advisory' label, writing, "You can't say I didn't warn you. Now sit back relax & enjoy the show. #bangerztour."

She also had some harsh words for anyone with a complaint.

"Save your complaints for the McDonalds drive thru when they forget the 'fries with that,'" she wrote.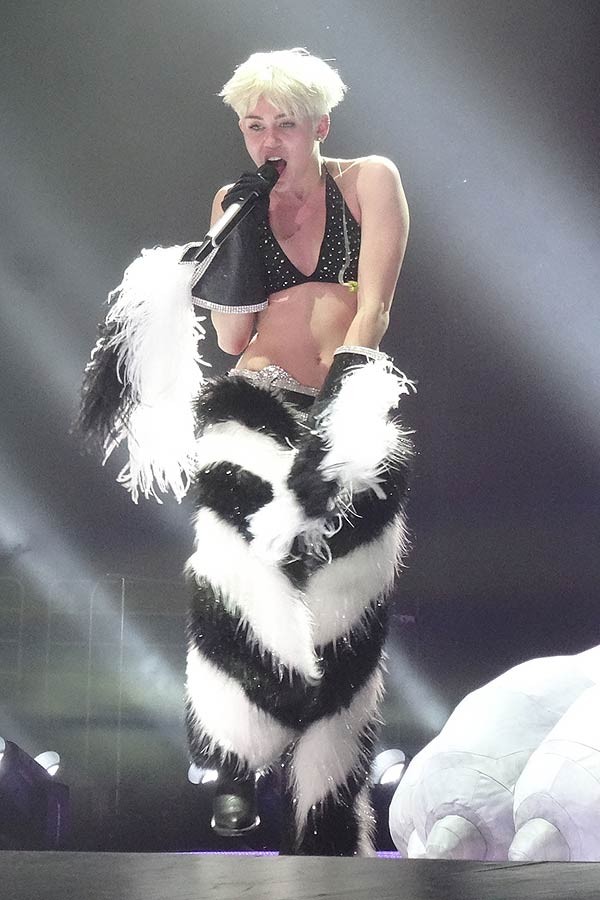 Earlier last week Australian website The Fix reporte that Miley's entire tour team, "including management, record label execs and the entire tour staff including the director, costume department and choreographers," were all called to an emergency meeting because several U.S. venues had threatened to cancel her shows. But concert promotion giant Live Nation scuttled the report, saying that there haven't been any issues with the tour.

"There is no truth whatsoever to any stories or rumors of venues pulling out of the 'Bangerz Tour,'" a Live Nation rep told London's MailOnline.

"Miley has created a tour that's big, spectacular, entertaining and everything you would expect from Miley Cyrus," the rep said. "Reviews have been amazing and most important, fans are loving the show and having a great time."

Miley's tour came to the Staples Center in downtown Los Angeles Saturday night, bringing out numerous stars, including Joel Madden & Nicole Richie, Hilary Duff, The Wanted's Max George, Kendall Jenner and Khloe Kardashian. Even fellow pop singer Katy Perry was there, and she and miley even shared a kiss during ths show.

"I just kissed a girl and I really liked it a lot," Miley said to the audience after.

Check out pics from Miley's Thursday night show at the Honda Center in Anaheim, Calif., below.
*WARNING* some of the images on the following pages may be NSFW...