Miley Cyrus Blasts Brooke Shields Over VMAs Criticism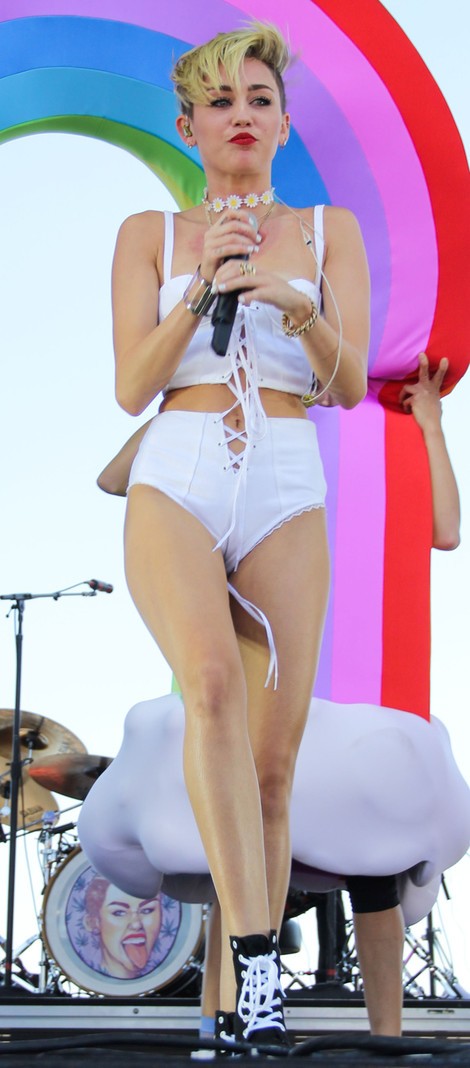 Last month, Brooke Shields criticized Miley Cyrus for her racy performance at the MTV Video Music Awards, and the pop star is firing back.
 
Shields co-hosted "Today" the morning following the VMAs in August, and she had a few things to say about her former "Hannah Montana" co-star. Cyrus made headlines for "twerking" and grinding her butt into singer Robin Thicke's crotch while performing a provocative rendition of "Blurred Lines." She also gyrated on stage with a foam finger.
 
Shields said of the performance, "I just want to know who is advising her and why it's necessary (to do that). My six year old and my 10 year old, they can't watch that.
 
"She can sing beautifully, and I feel like if she lets that lead, rather than let her bottom lead... I feel it's a bit desperate - you're trying to be (Lady) Gaga... but it's different... She's trying so, so hard."
 
Cyrus had not commented on her former co-star's remarks - until now. In a new interview for Rolling Stone magazine, the singer essentially called the actress a hypocrite.
 
When Cyrus was asked to comment on what Shields said, the pop superstar responded, "Brooke Shields was in a movie where she was a prostitute at age 12!"
 
Shields played a hooker in the 1978 Louis Malle film "Pretty Baby." The film was controversial because it depicted child prostitution and nude scenes of Shields.