Miley Cyrus Angry Over Leak Of Racy 'Adore You' Video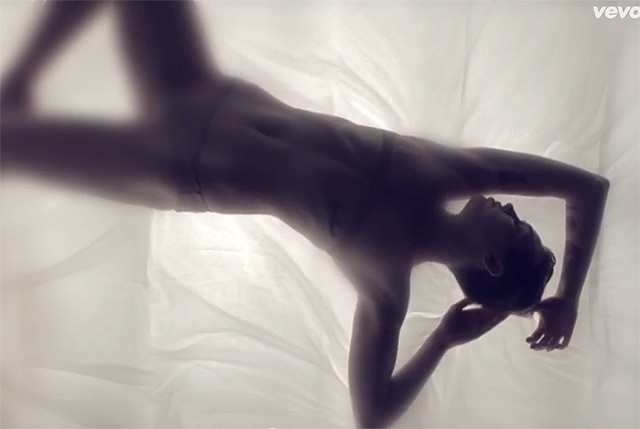 Miley Cyrus was having herself a merry little Christmas until news that her new video, "Adore You," leaked online a little earlier than planned.

"We all know Smilers [fans] would break another record if it wasn't for the f*** face who leaked my video," she tweeted Wednesday night. "Alllllll good! Keep smiling :)"

The new video features miley pushing the envelope of taste once again as she writhes around a bed in lingerie with a video camera. Parts of the video feature her bra blurred out as if it was see-through and at one point she slowly slides her hand down the front of her panties.

The 21-year-old singer does plenty of running her hands all over her body and face, and her signature tongue even makes an appearance as she licks her hand in a negative shot.

The singer wraps things up in a lace dress in a full bathtub with the shower turned on raining over her.

The song itself? Meh.

Before learning that her video leaked (it went live on Thursday via Vevo), she wished fans a Merry Christmas.

"I hope it's filled with love & Mary Jane like mine.

Wonder what she meant there.

Miley also posted pics of her family as they recreated a Christmas photo from years ago.