Miley Cyrus And Liam Hemsworth Split? 'It's Over'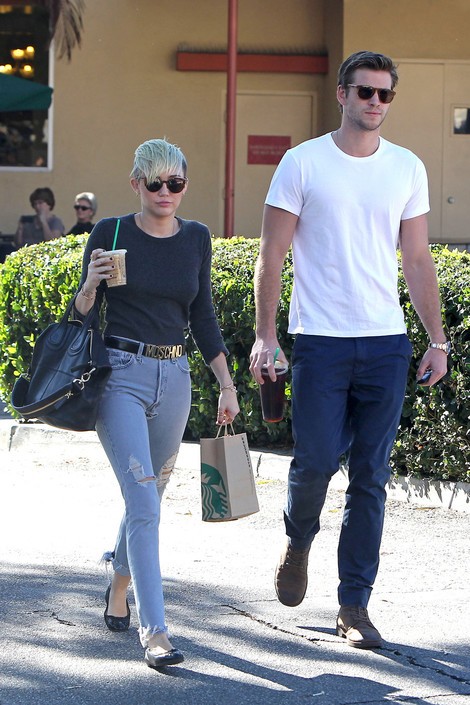 Miley Cyrus has been battling rumors that her marriage to Liam Hemsworth was called off, but reports keep coming in that the couple is spending quite a bit of time apart.
A source has now told the New York Post that Liam has traveled to Australia to get away from his fiance. "He needed to get away from Los Angeles and spend some time with his brother and friends."
Another source said, "Miley and Liam are done; it's over. She likes to party really hard and can be pretty wild. It became a problem for him."
Not that this is anything new for the two. According to a source, the two have had a rocky relationship from the start.  "They have broken up before, and are broken up again now. There was drama because she suspected he had a wandering eye. And she recently tweeted a denial that he cheated."
A source added, "Miley is a fiery character, and they do fight, but she is crazy about Liam. She isn't ready to accept it might be over for good."
Last week, Cyrus bashed rumors she had broken up with Liam, tweeting,  "I am so sick of La. And sick of the lies that come with it. I didn't call off my wedding." She also posted, "my new music is gonna shut everyone up. not discussing anything but my music from now on." We'll just have to take her word for it right now.