Miley Cyrus And Liam Hemsworth Put An End To Split Rumors With Date Night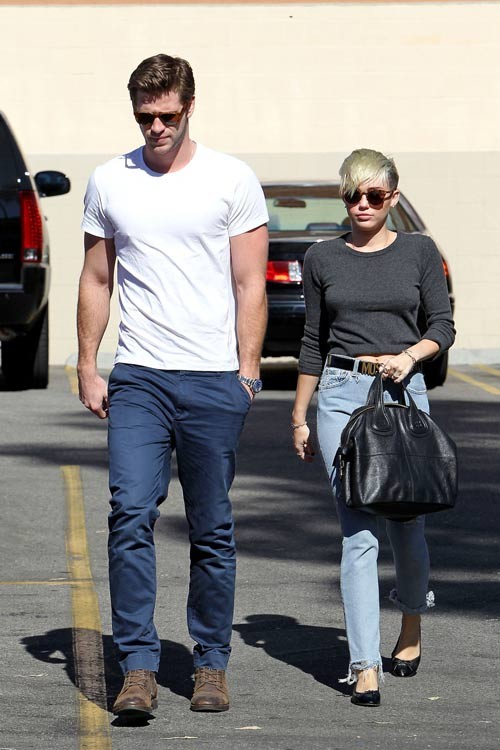 Miley Cyrus and Liam Hemsworth have made their first public appearance since January, shutting down the countless breakup and near-breakup rumors that started during the last five months.

The singer and her fiance were spotted together Monday on their way to the ArcLight Cinemas to take in a movie.

Miley was still wearing her engagement ring, according to E! Online. The couple was last spotted on vacation in Costa Rica in January.

The two celebs have been very busy with their own projects lately, sparking rumors that they split, with one even going as far as to say Liam moved out of the couple's home (he didn't). Miley's new video, for her latest single "We Can't Stop," premieres on Wednesday, while Liam has been working on at least four films, including this fall's The Hunger Games: Catching Fire.

Miley's parents, on the other hand, haven't been so lucky with their relationship. The singer's mom Tish filed for divorce from dad Billy Ray last week.

Miley and Liam got engaged last summer.