Miley Cyrus And Flaming Lips Frontman Wayne Coyne Cover The Beatles' 'Lucy In The Sky With Diamonds'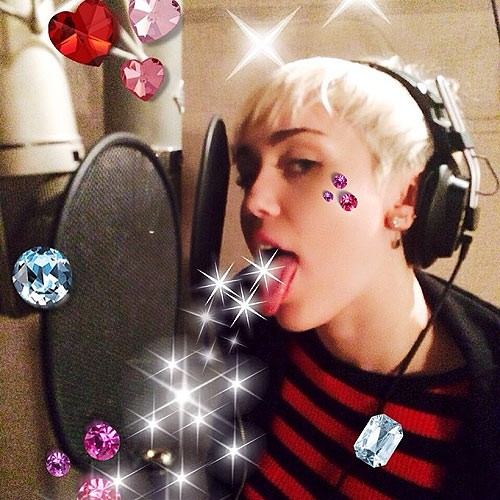 Flaming Lips singer Wayne Coyne has teamed up with Miley Cyrus for a cover of the Beatles' classic "Lucy In The Sky With Diamonds."

The two singers have collaborated in the past, with Coyne joining Miley on stage during her "Bangerz" tour. Now they're in the studio laying down the track. And smoking lots of marijuana.

Coyne wrote on his twitter page, "Miley in the studio vomiting diamonds while singing Lucy In The Sky With Diamonds!! If you're a Beatles and John Lennon freak you gonna love love love this track!! Got Andrew from MGMT too!!!!"

The frontman also shared a photo of Miley from their Friday session, and she was rolling a joint."Tup...... Recordin with Miley... High as f**k...."

The song has long been rumored to be about the hallucinogenic drug LSD, which McCartney confirmed in a 2004 magazine interview.

Miley got another tattoo this weekend also -- a crying cat on the inside of her lower lip.


??? #FridayinTulsa #fuckyeahtulsa I ??@waynecoyne @katy_weaver ? pic.twitter.com/uE9WMRS6RX

— Miley Ray Cyrus (@MileyCyrus) March 15, 2014