Miley Cyrus Admits To Singing About Ecstasy In Latest Single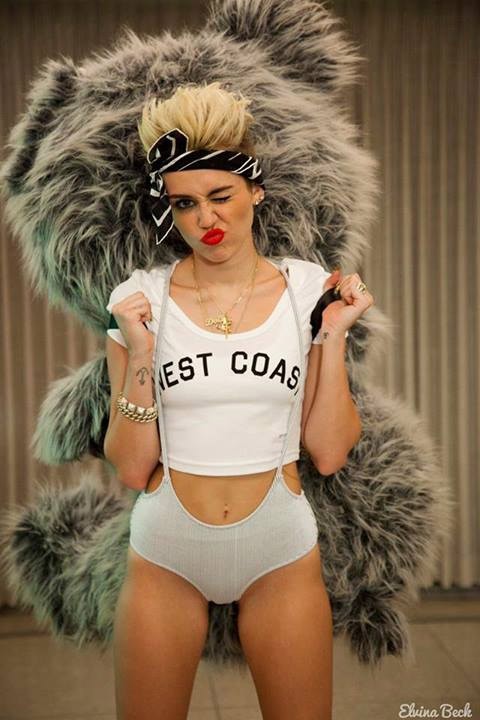 Miley Cyrus has come clean over the recent controversy surrounding the lyrics of her latest single, "We Can't Stop."

The actress/singer came under fire last month for including suggestive lyrics in her song, one of which seemingly referenced the drug Molly, a slang term for the drug MDMA -- aka ecstasy.

One recurring lyric includes the line "dancing with Molly," prompting Miley to defend the song and claim that she was in fact singing her own name, but her Tennessee accent made it sound like she said 'molly.'

But now she's admitted that the song is about taking drugs at a party.

"It depends who's doing what," she told London's Daily Mail. "If you're aged ten it's Miley, if you know what I'm talking about then you know. I just wanted it to be played on the radio and they've already had to edit it so much.

"I don't think people have a hard time understanding that I've grown up. You can Google me and you know what I'm up to -- you know what that lyric is saying."
The song also includes the lyric, "And everyone in line in the bathroom / Trying to get a line in the bathroom," which sounds like it could be a cocaine reference, however Miley didn't address that allegation.
Miley also compared herself to that of a couple of other past pop superstars, saying that they always got away with stuff like this.

"But Britney or Madonna never played it safe, none of the best pop artists ever did," she adds. "I feel like I live in a different world, I live in LA, I see everything."

Check out the full article at the Daily Mail.

Watch "We Can't Stop" below...