Miley Cyrus Addresses Tinker Bell Rumors: 'I'd Rather Choke On My Tongue'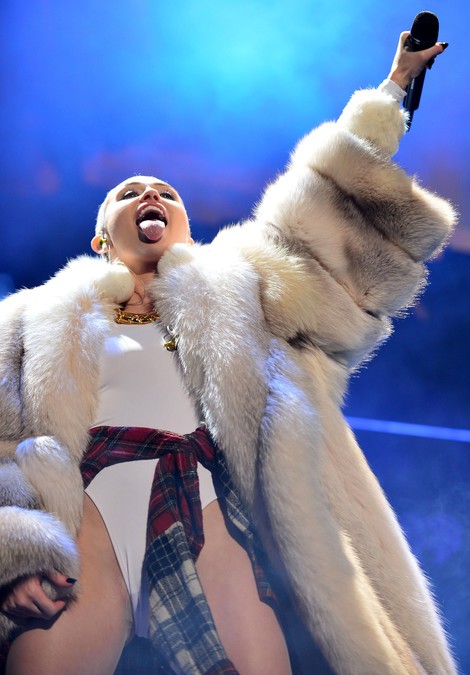 Miley Cyrus got wind of recent rumors that she's the perfect choice to play Tinker Bell in NBC's live production of Peter Pan later this year and quickly refuted them, keeping as much of a distance from former employer Disney as she possibly can.

"I would rather choke on my own tongue," she tweeted with a photo of a magazine article that said she'd be perfect for the role because of her short 'pixie' hairstyle.

It's hard to believe that Miley could choke on her own tongue -- especially since it's usually outside of her mouth.

Miley is much too busy with her music these days to even think about acting again. Her "Bangerz" world tour recently kicked off and has been getting rave reviews from fellow celebs and pissing off parents because of its racy content.

Speaking of Miley's tongue, she also tried to get it past fellow pop star Katy Perry's lips over the weekend, but was denied by the "Roar" singer after just a quick peck.

NBC is set to air its live adaptation of "Peter Pan" during the holidays in what is looking like a new tradition. This past holiday season the net aired a live production of Rodgers & Hammerstein's "The Sound Of Music" starring Carrie Underwood and Stephen Moyer.


I would rather choke on my own tongue pic.twitter.com/fVUQTCwrb9

— Miley Ray Cyrus (@MileyCyrus) February 24, 2014