Mila Kunis Wears Black Leather To 'Black Swan' Premiere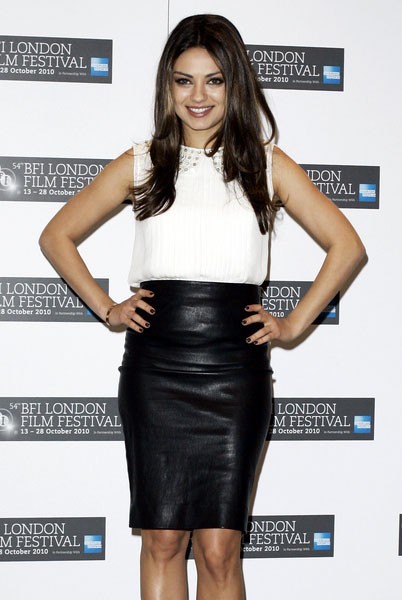 Mila Kunis opted for black and white at the "Black Swan" photocall in London today. Simple, yet sexy. What do you think?
In the film, New York City ballet dancer Nina (Natalie Portman) enters into an intense battle of wills with a talented and ambitious new arrival (Kunis) who seems intent on edging her out of the spotlight. The supernatural-flavored psychological thriller is from director Darren Aronofsky.
The film has been creating buzz, particularly since Mila and Natalie share a lesbian sex scene.