Mila Kunis Stops Being Naughty For New Kids Movie 'Oz The Great And Powerful'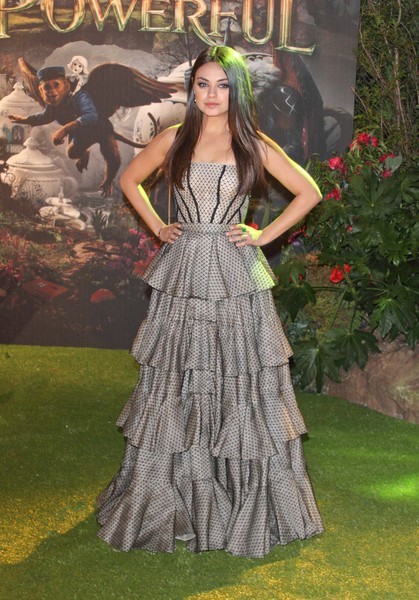 Mila Kunis is one of Hollywood's most popular stars. As a beautiful sex symbol, she's appeared in edgy dramas like Black Swan or raunchy comedies like Ted and Friends with Benefits, or the sitcom that gave her her start, "That '70s Show." She's about to double her popularity now that kids can see her latest film. Oz, the Great and Powerful is actually her first kids movie.
"You know what I realized while doing press for this, that this is the first film that I've ever done that kids are allowed to see," Kunis said. "Yeah, laugh guys, it's very tragic to me. I was like oh my God, this is the first non R-rated film. But in all honesty, this is my very first kid-friendly film so I am so beyond excited to just have fans under the age of 16. I know it sounds crazy, but I am. I love kids and I think that they're great."
Kunis plays Theodora, one of the witches of Oz in a story about how Oz (James Franco) became the man behind the curtain. "In 20 years, I would love to be proud of something that I can ultimately show my children and my grandkids and I don't necessarily know if Ted or Black Swan fit that category," Kunis said. "So this is really, really special to me on so many levels. It's also the first time I've ever sat at a premiere and watched a movie I was ever in because it's the first time I actually wanted to share a movie with my friends and my family because it's such a sweet, special world to be a part of. It's such an honor to be a part of it. It's great and I can't wait."
Oz, the Great and Powerful opens Friday.