Mila Kunis Spotted With A Baby Bump? Rep Denies Rumors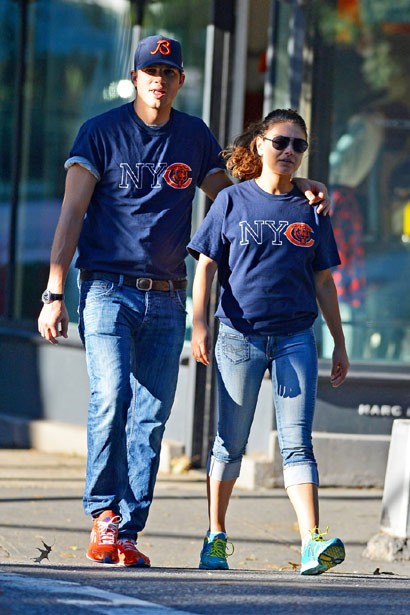 Looks like Mila Kunis's smooth ride with Ashton Kutcher just got a little bumpy. Seen talking a cool stroll with Ashton after stepping out of a friend's house in Los Angeles on Saturday, sporting a striped vest with jeans & holding iced tea mugs, Mila's extended belly line has sparked a huge wave of pregnancy rumors. Looks like the vest has let the bump out of the bag, catching Mila off guard.
Just a few days ago on Friday Ashton & Mila were seen dropping into the super mart Van Nuys after Mila was seen leaving a Pilates class in Sherman Oaks & later in the same day the couple was spotted enjoying an ice cream while sauntering down the road in Hollywood, CA with Mila clad in a black track suit jacket with knee length black workout leggings & a pair of sneakers, ensuring a covered tummy to hold the secret within.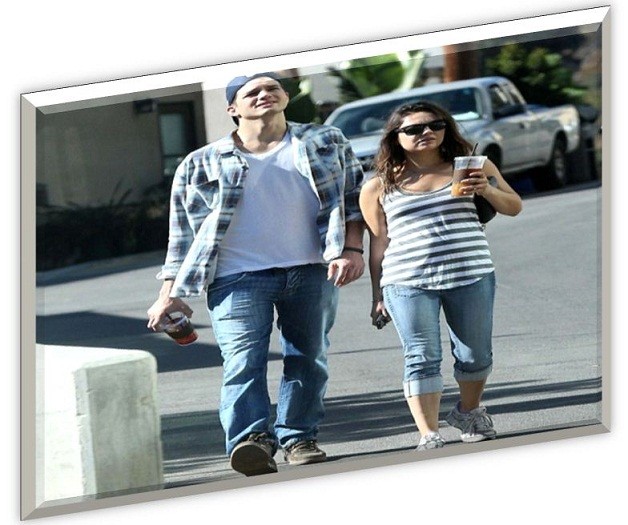 Its been less than a year that Ashton & Demi separated, & with the divorce still pending, Ashton seems to cruising rather quickly than anticipated. After having kept their dating a secret for months, Ashton & Mila finally authenticated the rumors about their relationship when they were seen in a PDA in a park in NYC just last month since their dating rumors first surfaced in April.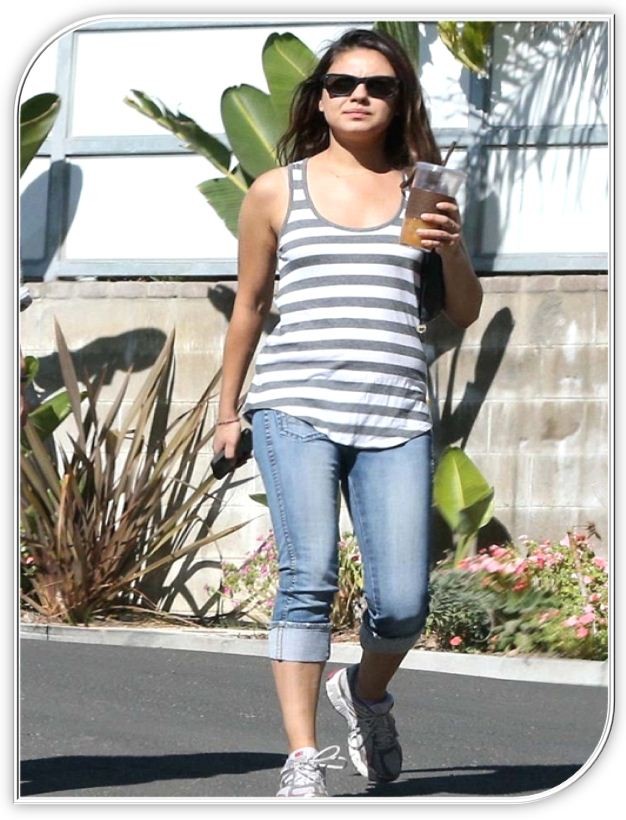 Now, with Mila seemingly 'belly full', there's not much to hide & going by the nature of the female anatomy, the belly, if really 'full', should be getting fuller by the day, desisting any cover up after a point in time.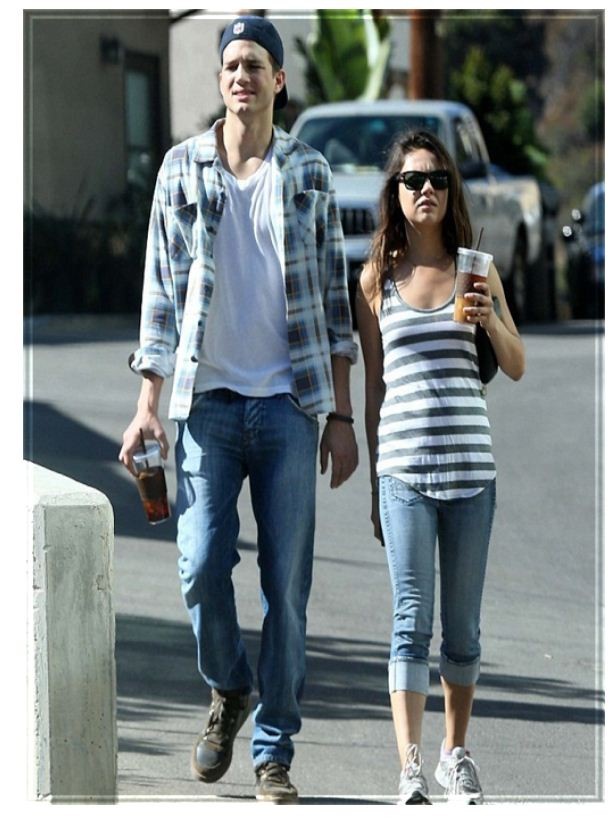 However Mila's rep has outright denied the rumors hence with Mila's upcoming movie 'Tar' set to be released soon, one can fervently look forward to a much fuller revelation.