Mila Kunis Shows Off Her Legs In London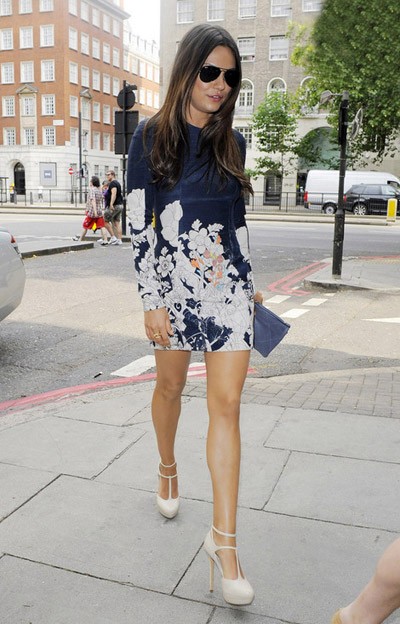 Mila Kunis showed off her legs in a navy blue floral shift dress in London today. The actress and Justin Timberlake are busy across the pond promoting their new film "Friends With Benefits."
Mila picked her own butt double for the film after telling the director her tush was off limits.

The star agreed to get semi-naked for the film but insisted the camera could only capture a little "side boob"  and no butt shots.