Mila Kunis Pays Tribute To Original Wicked Witch Of The West Margaret Hamilton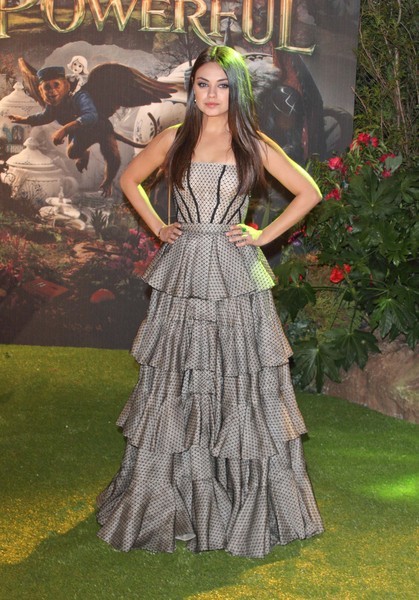 Mila Kunis has paid tribute to Margaret Hamilton, who played the Wicked Witch of the West in the The Wizard Of Oz.

Kunis stars as Theodora, who ultimately becomes the Wicked Witch of the West in the film's prequel, Oz The Great and Powerful, which opened this week.

"I would be lying if I said [the role] wasn't incredibly frightening, because it is," she tells Star magazine. "[Margaret Hamilton] created such an iconic character, going on 80 years now. What she did will forever be, in my mind, the greatest witch of all time. This is a love letter to her.

"I didn't rewatch The Wizard of Oz because there's no way of doing it justice. So this is the 21st-century version."

Mila hopes her performance does the original justice.

"I didn't want to ruin such an iconic character and I didn't want to recreate it, so in order for me to wrap my head around it I needed to make sense of her origin," she says. "I honestly viewed her as a normal girl who gets her heart broken - and just happens to be a witch. She doesn't have the tools to deal with heartache and goes through an emotional transformation that's mirrored by a physical one.

"And she changes color!"

"Oz The Great And Powerful" is in theaters everywhere now.