Mila Kunis On Jason Segel's Manhood: 'It's A Nice D**k'

Actress Mila Kunis has given her Forgetting Sarah Marshall co-star Jason Segel a massive ego boost after praising the size of his manhood.

Segel got naked for the 2008 comedy and Kunis, who is dating former child star Macaulay Culkin, admits she has good memories of what she saw of the funnyman on-set.

She tells GQ magazine, "Look, I want it on the record, OK? It's a nice d**k. Well proportioned. Handsome. I have nothing but good things to say about Jason Segel's penis."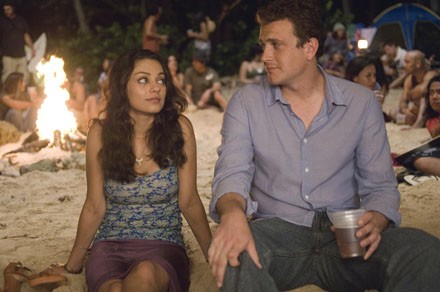 Click Here For More Mila Kunis  Pictures