Mila Kunis Named 2013's 'Sexiest Woman In The World' By FHM Magazine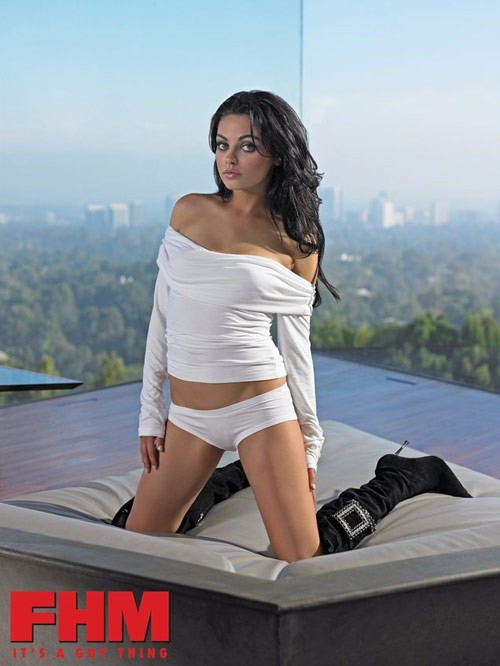 Last week People magazine named Gwyneth Paltrow the "Most Beautiful Woman in the World," but this week FHM magazine one-upped them by naming Mila Kunis 2013's "Sexiest Woman in the World."

The Oz The Great and Powerful star took the top spot after landing at number nine last year, and is the first non-Brit to top the list in the last five years.

FHM announced the list, which also includes Rihanna, Kelly Brook, Kate Upton and Kaley Cuoco, on Wednesday.

"Mila Kunis has had a phenomenal year," FHM editor Dan Jude said via a statement. "She's starred in the highest grossing comedy and is the most in-demand Hollywood star right now. Not only is she naturally stunning, but she has a great sense of humor and isn't afraid to poke fun at herself."

Last month Details magazine also named Mila the "Most F**kable Celebrity," along with actor Ryan Gosling.

British singer Tulisa Contostavlos took the top honor for FHM last year, but fell to #11 this year.
Mila hasn't had new photos appear in the magazine since a scorching hot shoot was published in the October 2011 South African edition. Check out more pics from it on the following pages.

The 2013 Top 10:

1. Mila Kunis
2. Rihanna
3. Helen Flanagan
4. Michelle Keegan
5. Kelly Brook
6. Kaley Cuoco
7. Pixie Lott
8. Kate Upton
9. Cheryl Cole
10. Georgia Salpa