Mila Kunis & More Hot Young Hollywood Stars Heat Up The L.A. 'Ted' Premiere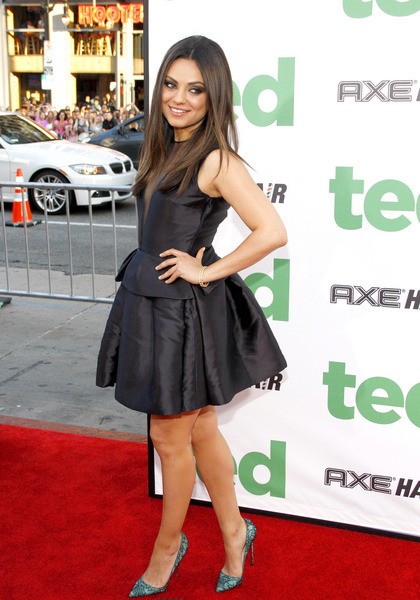 Mila Kunis and a plethora of attractive young stars attended the "Ted" Los Angeles premiere on Thursday. The actress, who is rumored to be dating Ashton Kutcher, wore a black dress with a sheer neckline.
Former "V" and "Smallville" star Laura Vandervoot looked stunning in a long, white cut-out dress. "Harry's Law" actress Brittany Snow opted for a black spagetti strap dress, while "Project X" star Alexis Knapp wore a cream-colored fringe gown.
The film centers on a man (Mark Wahlberg) whose Teddy Bear came to life when he was a young boy. But now that he's an adult, his boyhood friend has become a nightmare nuisance.
The film hits theaters June 29.
See the photos from the premiere...