Mila Kunis Is New Face Of Dior's Spring/Summer Fashion Campaign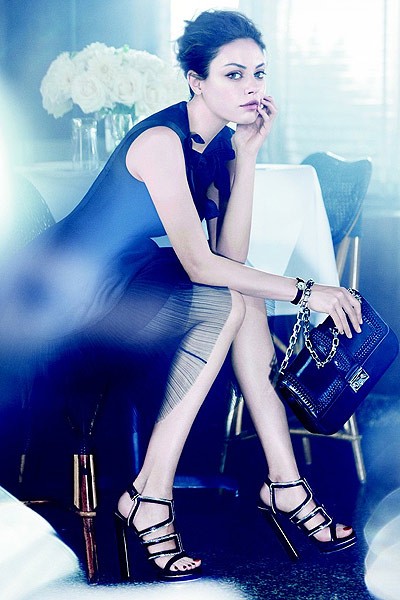 Actress Mila Kunis has signed on as the new face of fashion house Dior.

The Black Swan star will front the glamor company's upcoming spring 2012 campaign and appear in ads shot by famed photographer Mikael Jansson.

Dior executive Delphine Arnault insists the actress was an easy choice: "Mila Kunis is a very talented young actress; she embodies the true modern woman. Her performance in 'Black Swan' was remarkable. She is very gifted."

And while Kunis admits she's always been a "jeans and T-shirt" type girl, she's excited about the partnership.

She tells WWD.com (Women's Wear Daily), "I'm honestly just learning about fashion. I find that Dior is an incredibly grounded house. I always thought what Dior does is so sophisticated, feminine and beautiful."

The actress joins Charlize Theron, who currently fronts the fashion label's J'Adore perfume campaign.