Mila Kunis Handles A Crazed Stalker & Saves A Man's Life - All In One Week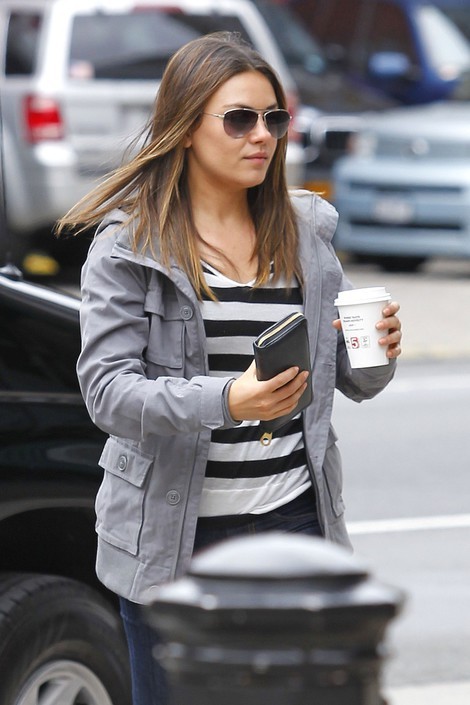 Mila Kunis has a lot of drama in her life lately. First, there's her love life.  In April the actress was linked to her former "That 70's Show" star Ashton Kutcher. She told Extra, "It's very absurd. I never commented on my personal life and I'm not going to start commenting on my personal life, but a friend is a friend."

On Friday a stalker confronted her outside the Body Maxx Health Club in Beverly Hills. Police were called to the scene and the suspect, a homeless man, was taken in to custody.

Then on Saturday the actress helped a man with a health crisis. The 50 year old man, who works at her Los Angeles property, had a seizure and was choking and vomiting blood after biting through his tongue. Kunis placed his head to the side to prevent him from choking while a friend dialed 911.
We wonder how Mila is handling all this attention? It must not be easy.
She stars in the upcoming film "Ted" about a man and his teddy bear, who comes to life as the result of a childhood wish. It opens in July.