Mila Kunis & Ashton Kutcher Photographed Kissing In LA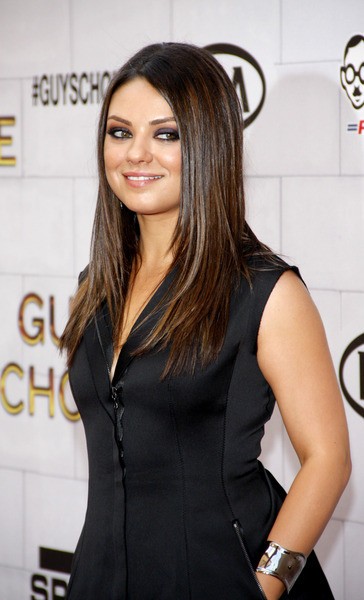 Mila Kunis and Ashton Kutcher were photographed kissing during an afternoon party on Saturday. Over the past couple of months rumors have circulated that the former "That 70s Show" co-stars are dating.
 
An eyewitness at the party  told UsMagazine.com, "They were seated on a couch on the same side of the table and Mila was running her hands through Ashton's hair. She had her elbow resting on his back and couldn't stop playing with his hair and rubbing his shoulders."
On Saturday Kunis tweeted, "If you think women are the weaker sex, try pulling the blankets back to your side..." Hmmm, we wonder who she was in bed with?
Earlier this month Kunis told Britain's Elle magazine she and Kutcher are just friends.
She explained, "I am totally single... Listen, we hang out. We've known each other for 15 years. We have mutual friends. We're comfortable with one another. That's it! There's no crazy love story, nothing more."