Mila Kunis & Ashton Kutcher Get Affectionate, Wear Matching Outfits In NYC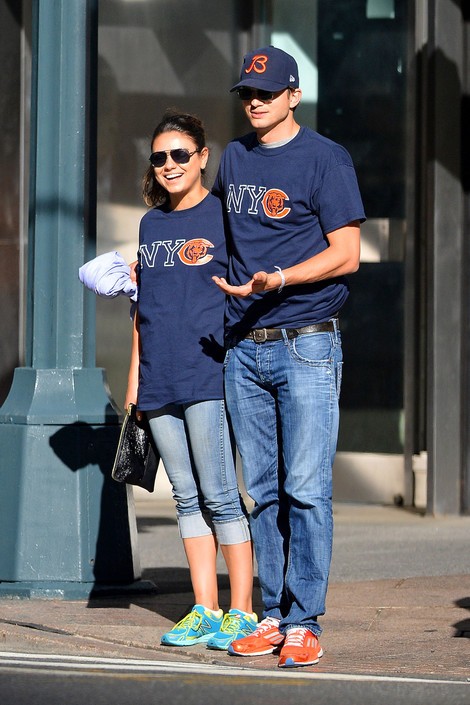 It seems that Mila Kunis and Ashton Kutcher are becoming more and more open about their relationship. We spotted the couple wearing matching outfits during a walk in the West Village, New York City, over the weekend.
The twosome wore navy blue NYC Chicago Bears t-shirts, blue jeans and colorful sneakers. Mila and Kunis walked around the neighborhood arm-in-arm and smiling. The former "That 70s Show" co-stars also hugged as they waited to cross the street and bought some gelato.
When the couple first got together over the summer, Mila denied they were more than friends.  She told Elle magazine in July, "I am totally single... Listen, we hang out. We've known each other for 15 years. We have mutual friends. We're comfortable with one another. That's it! There's no crazy love story, nothing more."
That friendship obviously blossomed into something more. Kutcher split with wife Demi Moore in fall 2011.
See more photos of Mila and Ashton...