Mila Kunis & Ashton Kutcher Are Reportedly Dating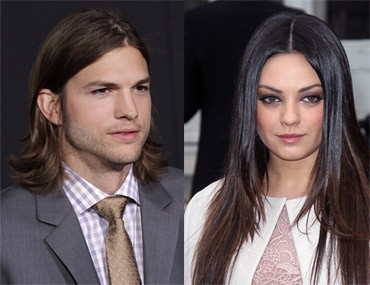 They were co-stars on "That 70s Show" and now they're making their small screen romance a reality. Ashton Kutcher and Mila Kunis have been spotted together numerous times and are definitely dating, according to X17online.
Photographers from X17 spotted the couple furniture shopping and getting sushi before going to Ashton's Hollywood mansion last night.
It seems as though the two stayed close after their TV show ended six years ago. Cast members are set to reunite to celebrate the 25th anniversary of TV network Fox.
Mila told Harper's Bazaar magazine last month, "I don't get asked out...This past year, I haven't been home, so who's going to ask me?"
Mila dated Macaulay Culkin for eight years before they split at the end of 2010. Ashton married Demi Moore in 2005 after two years of dating. The couple separated in November 2011. It was rumored that Ashton had been unfaithful.