Mila Kunis Angry Ashton Kutcher's Name Is On Lindsay Lohan's List?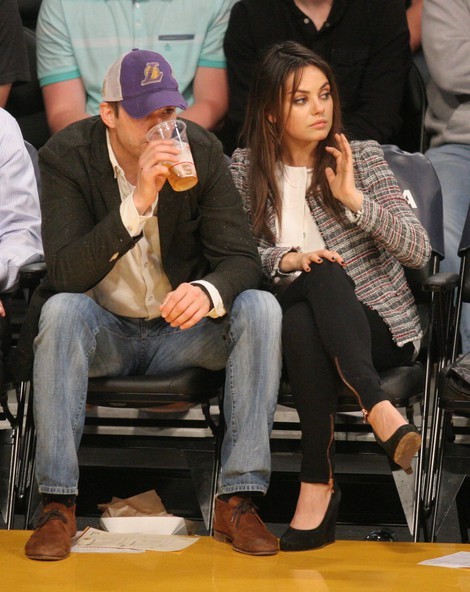 Reports claim Mila Kunis isn't exactly happy with the addition of fiancé Ashton Kutcher's name to Lindsay Lohan's "Lover's List."
In Touch revealed several more names from the handwritten list they claim lists men Lindsay slept with (or wanted to sleep with). The new names included Kutcher, Ryan Phillippe, Orlando Bloom, and Benicio Del Toro.
The list's authenticity has been in question since the first names were released. While RumorFix has employed a handwriting expert who claimed the writing appeared legitimate, GossipCop has called the list a forgery.
After releasing Kutcher's name, In Touch reported "Mila is not going to be thrilled about Lindsay coming back to haunt them" and insinuated their engagement could be in trouble.
Kunis sources have laughed off the magazine's claims, so if the actress to angry for anything, it'd be at In Touch for publishing the story.