Mike Tyson Thinks Of Dying & Doesn't 'Want To Be Around Anymore' When He Drinks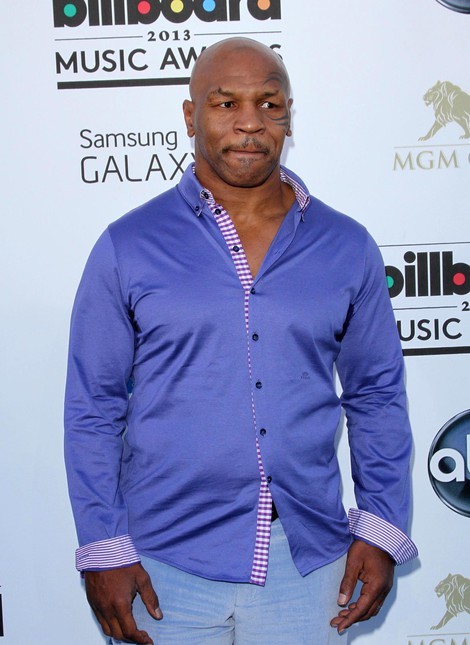 Mike Tyson is opening up about his struggles with alcoholism. The former boxing champ has revealed that he finds himself in a dark place when he drinks, and he isn't nice to be around with when he's sober.
Tyson stunned fans by tearing up as he confessed to being "a vicious alcoholic on the verge of dying" during a during a press conference for ESPN's Friday Night Fights earlier this month. He told reporters: "I wanna change my life, I wanna live a different life now. I wanna live my sober life. I don't wanna die. I'm on the verge of dying, because I'm a vicious alcoholic."
In a new TV interview on Thursday, the boxing star admits he often thinks about dying when he drinks too much.
 
He told Matt Lauer on "Today," "When I start drinking and I relapse, I think of dying. You know I'm in a real dark mood. I think of dying and I don't want to be around anymore. I won't survive if I don't get help."
But being sober doesn't make him feel better.
"I've been sober 12 days and it's tough. I'm mean, I'm irritable. It's a real challenge because I don't know if I like this sober guy. It's hard for me to live normal, straight is hard," he explained.
Tyson has had a lot of problems over the years, including an abusive marriage to TV star Robin Givens and a rape conviction. In 2009, his four-year-old daughter died after she was strangled from the power cable of a treadmill.
Iron Mike also famously bit part of fellow boxer Evander Holyfield's ear off during one of their fights.