Mike Tyson Still Struggling With Substance Abuse, 'I'm A Vicious Alcoholic'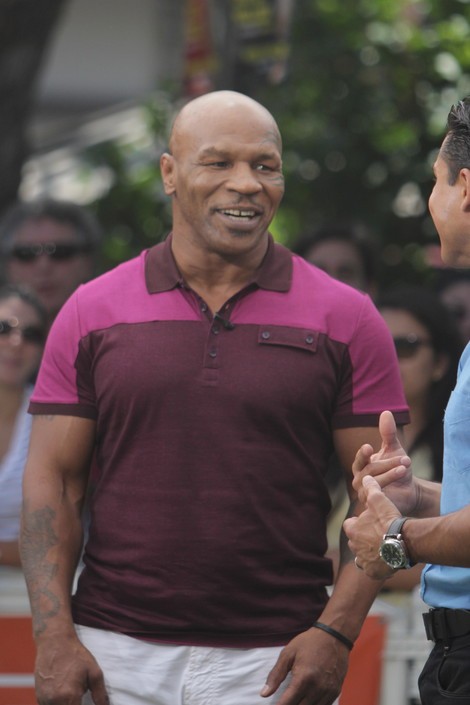 Mike Tyson opened up during a press conference for ESPN's Friday Night Fights on Friday, revealing that he's a "vicious alcoholic".

The former heavyweight boxing champ says things have been difficult on his road to recovery, and that he's lied about being sober.

"I'm a bad guy sometimes," he told reporters. "I did a lot of bad things, and I want to be forgiven. So in order for me to be forgiven, I hope they can forgive me. I wanna change my life, I wanna live a different life now. I wanna live my sober life. I don't wanna die. I'm on the verge of dying, because I'm a vicious alcoholic."

Tyson fought back tears as he emotionally revealed it's only been days since he had his last drink or used drugs.

"I haven't drank or took drugs in six days, and for me that's a miracle," he said. "I've been lying to everybody else that think I was sober, but I'm not. This is my sixth day. I'm never gonna use again."

Iron Mike has had his share of troubles over the years, including an abusive marriage to TV star Robin Givens, a rape conviction and his addictions. He also famously bit part of fellow boxer Evander Holyfield's ear off during one of their fights.