Mike Tyson Returns To The Screen On Fox's New Series 'Brothers' This Fall

Mike Tyson
, in his first role following his memorable cameo in the hit film "
The Hangover
," is confirmed to appear as a guest star on the new half-hour comedy series
Brothers
, which debuts with a special one-hour series premiere on Friday, September 25 at 8:00 PM ET/PT on Fox. In an upcoming episode, Tyson shows up to collect money from MIKE (
Michael Strahan
) at his brother's (
Daryl Chill Mitchell
) restaurant.
Brothers is a sitcom in which Michael Strahan ("FOX NFL Sunday") plays a former NFL star dealing with post-gridiron life as he moves back home with his family, co-starring Daryl Chill Mitchell ("
Ed
," "
Veronica's Closet
"), CCH Pounder ("
The Shield
") and
Carl Weathers
("
Rocky
").
Check out more on
BROTHERS Here
.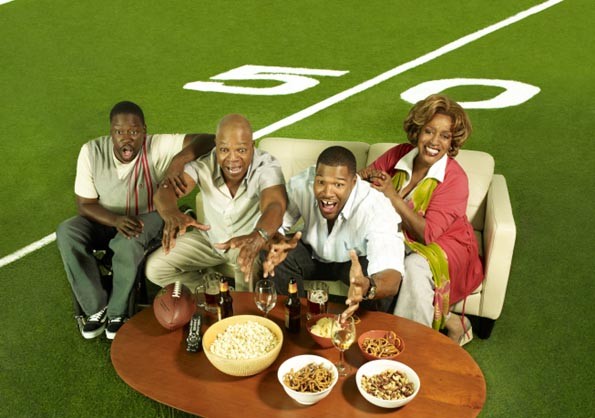 Retired NFL star Mike Trainor (Michael Strahan, second from R) returns to his hometown to rebuild his relationship with his family in the new FOX comedy BROTHERS © Fox Broadcasting Co.