Mike Tyson Covets Othello Role?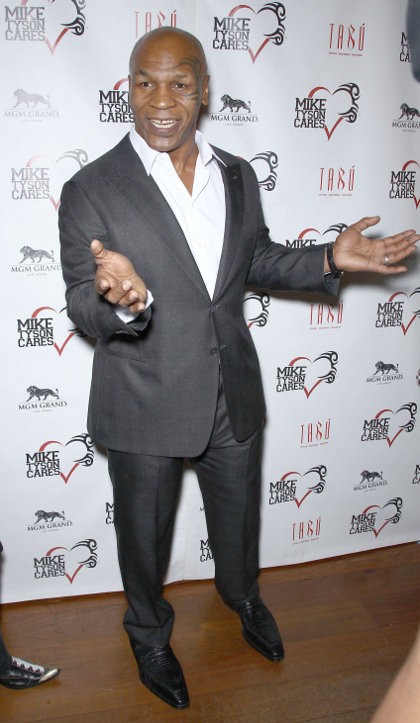 Master thespian Mike Tyson wants to take his acting ambitions to the next level by tackling the works of William Shakespeare.

The former boxing champ has been carving out a career in TV and film since retiring from the ring, landing a string of cameos in esteemed projects such as The Hangover, Entourage and Scary Movie 5.

Now, he wants to perform in plays by the Bard, and is eager to kick-start his stage career by landing the lead role in Othello.  He tells the New York Daily News, "Wouldn't Shakespeare be awesome? That black guy... could you imagine me in Othello?"

Nevertheless, Tyson admits he will have to work hard to be at the level needed to properly portray one of Shakespeare's most famous characters.

The ex-fighter adds, "Anything you give me time to prepare, I can do. I don't think I am ready for that yet, but I would like to try. My career as an actor has blossomed. I never considered myself a comedian or actor, even though I was in movies and shows helping out friends..."

"A lot of my friends are actors and directors and they say, 'Mike, we need you to concentrate and take it seriously. They say my skills are horrible, but I have the natural timings for it. I am working on my skills."